YOGA CLASSES LANCASTER
Learn more about the different classes we offer
Yoga Dragon Studio offers you a wide range of classes, whether you are a well seasoned yogi or if you are just starting out on your yoga path.
Whether you are looking to build strength and heat! improve flexibility or are looking to find a more restful restorative practice, there will be the perfect class for you.
Our classes are warm and inclusive, friendly and fun.
Our aim is that you will feel very much at home and become part of our Yoga Dragon family.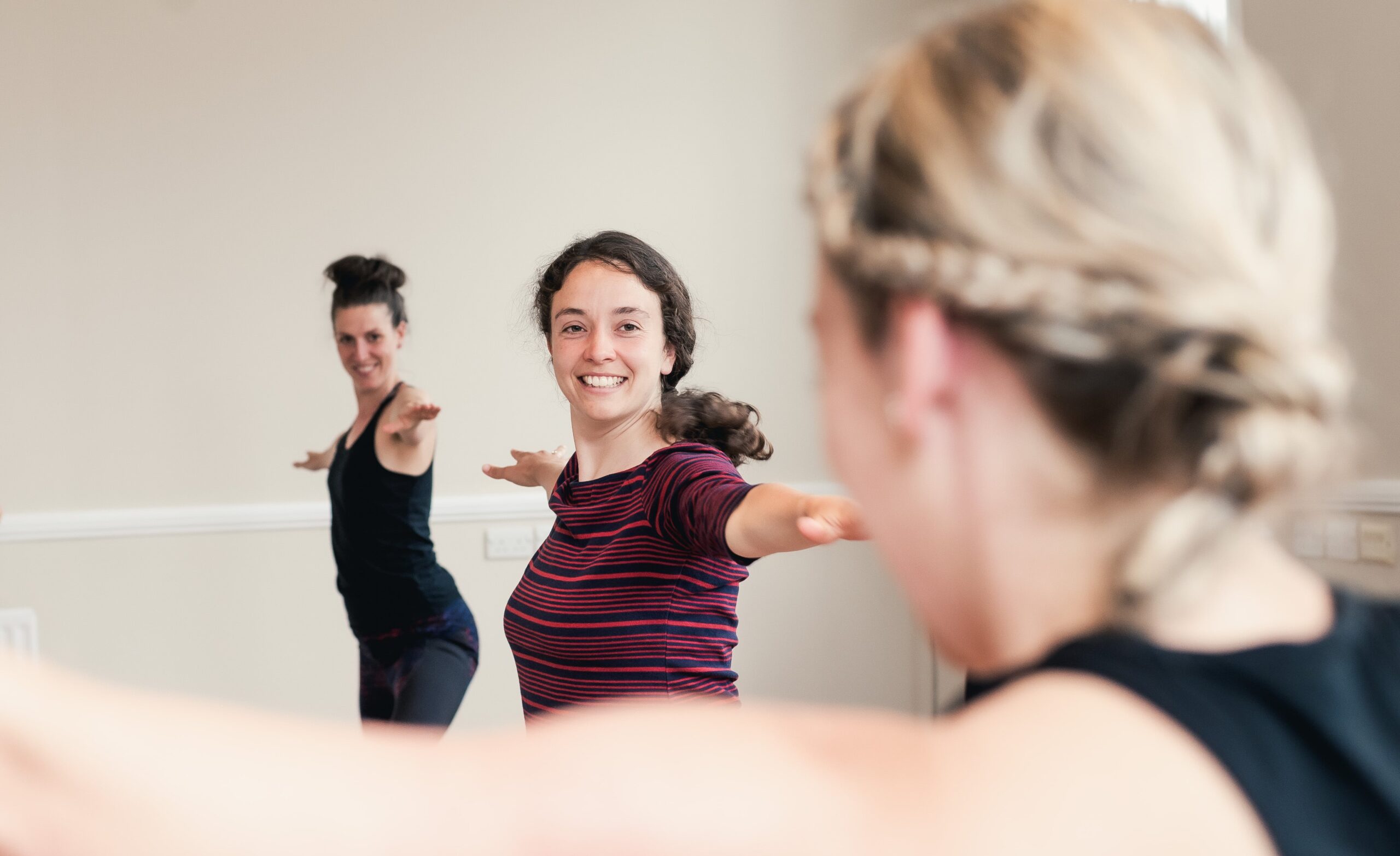 Vinyasa Flow (open to all levels)
Mondays 7.30pm – 1 hour
This class is suitable for all levels including for those with an established Yoga practice.
This is a strong Vinyasa class with continuous movement and always led by the breath. Students flow from one pose to the next, building heat and strength in the body.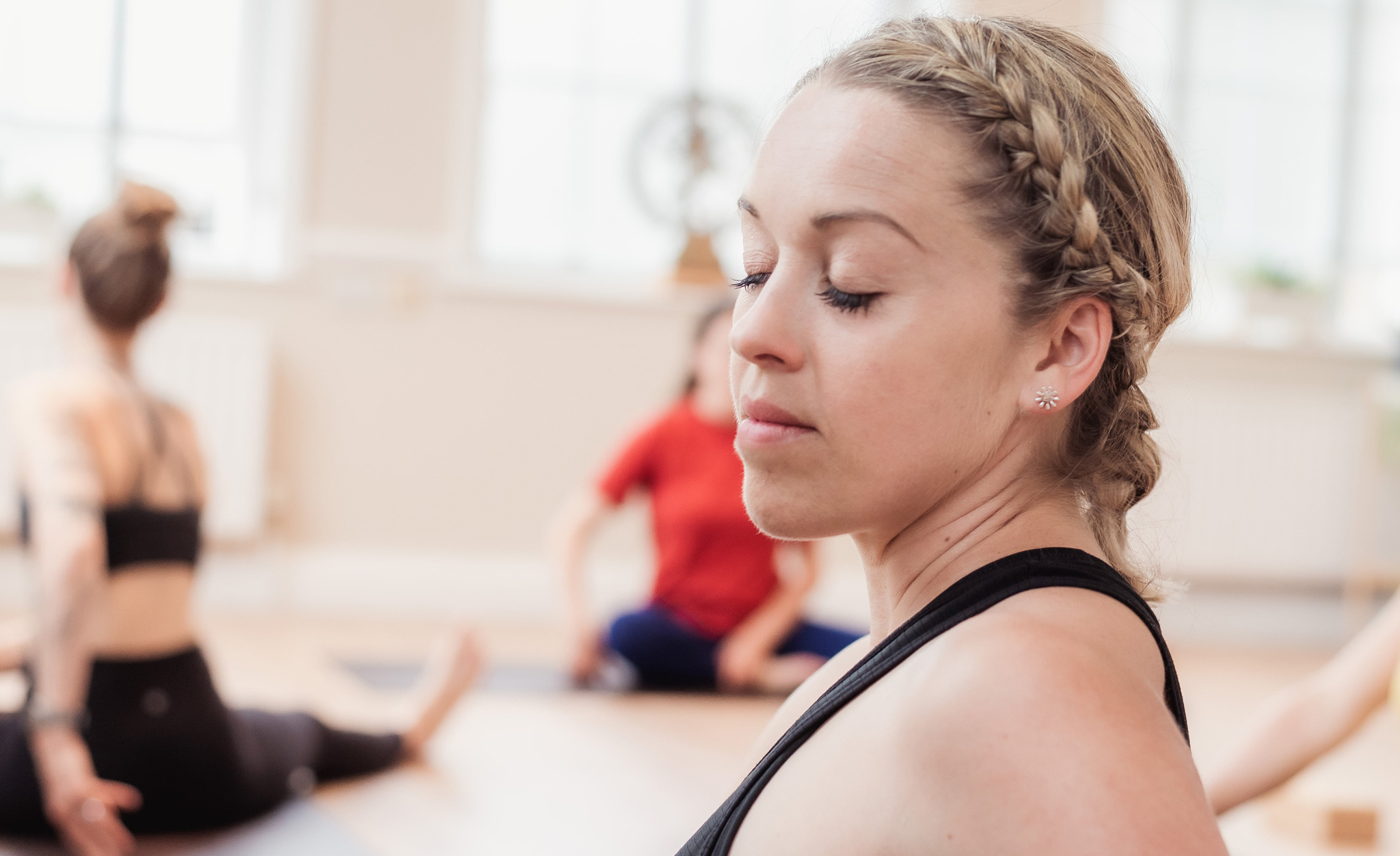 Gentle Flow
(open to all levels)
Tuesday 1.30pm – 1 hour
Wednesdays 7.45pm – 1 hour
This is your mid week reset! Decompress from your day and unwind with a gentle and calming flow of grounding Yoga postures designed to stretch and release the entire body, mind and soul. This is the perfect opportunity for you to tune into YOU. Stretch out from head to toe and feel revitalised!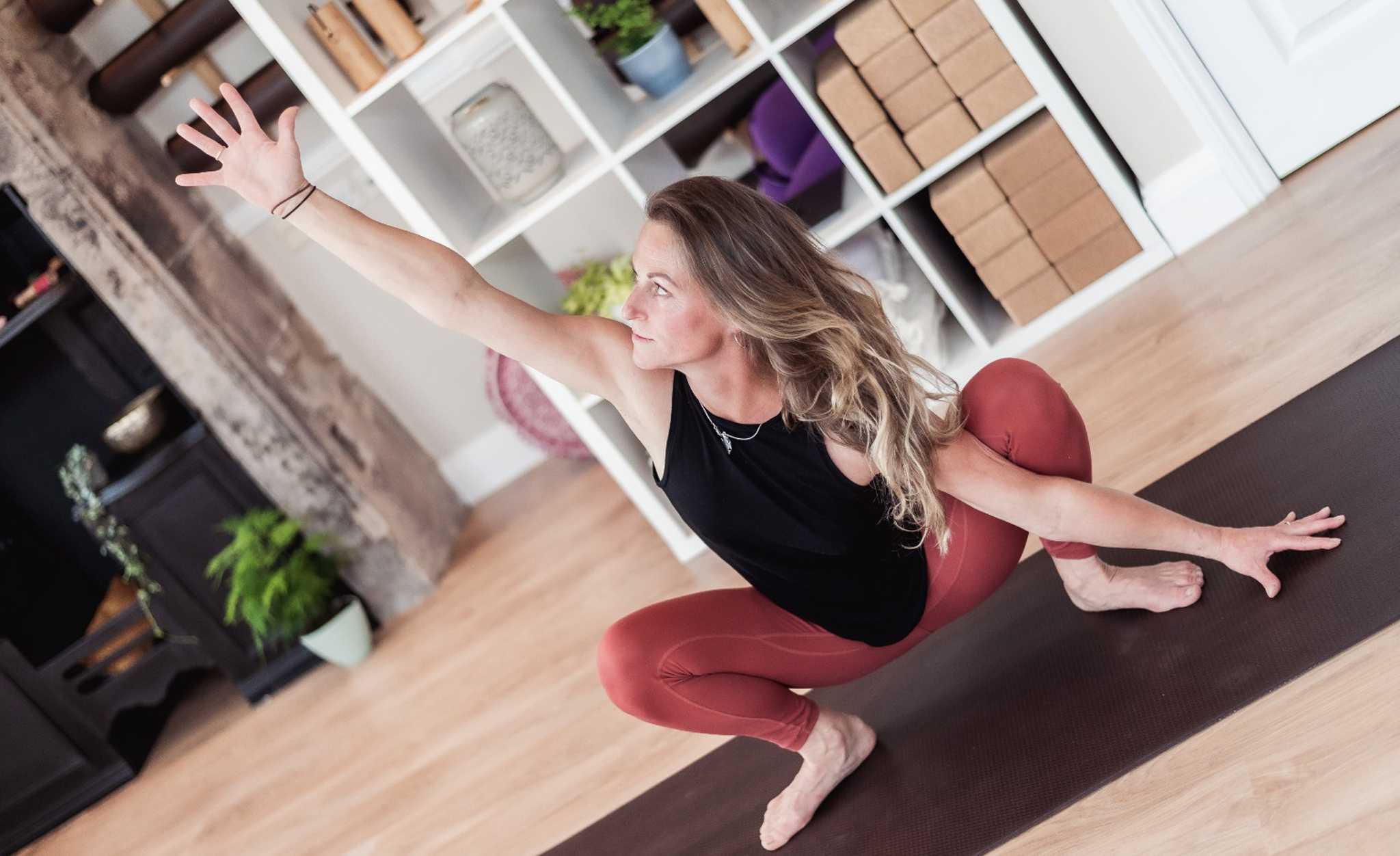 Power Yoga
Tuesdays 6.00pm – 1 hour
This class is designed to ignite you internal fire, and build up inner core strength.
Get your heart pumping with a high-energy sequence designed to get you moving and feeling strong. Expect energizing vinyasas, fun variations of lunges and twists and heat up your core with side planks & high intense block work.
You will work up a sweat and leave your mat glowing.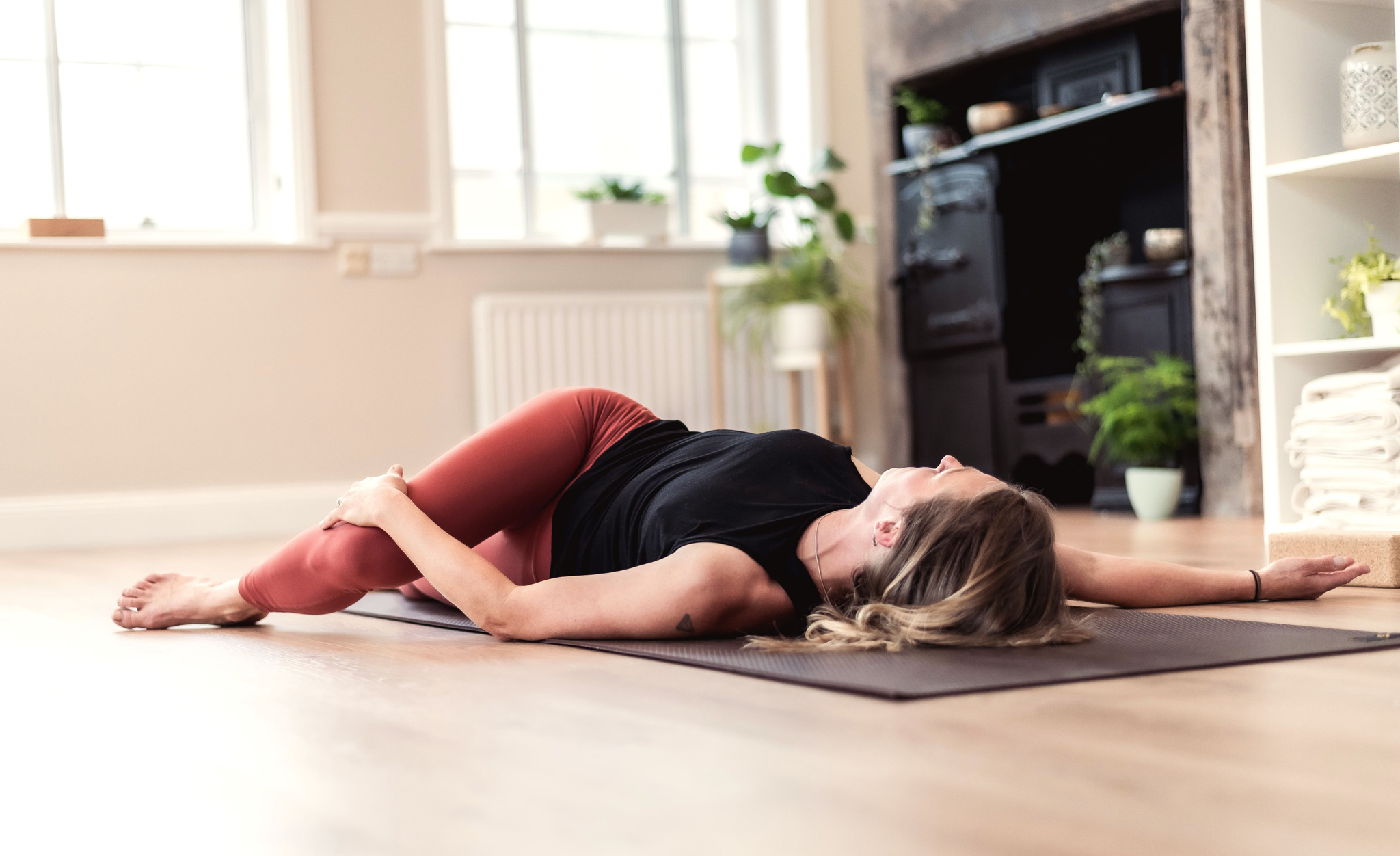 Yin Yoga
(open to all levels)
Tuesdays 7.30pm – 1 hour 15 mins
Thursdays 10.30am – 1 hour
Thursdays 7.30pm – 1 hour 15 mins
Yin Yoga is a part of the original Hatha Yoga tradition. Yin Yoga combines the influences of Indian Yoga with Chinese Daoist practices and Western science to improve our health and well-being on many levels. With its emphasis on long held, passive stretches of the deeper connective tissues, Yin Yoga mobilises and strengthens our joints, ligaments and deep fascial tissue networks throughout the body.
As Yin Yoga is mainly a seated or supine practice, we will use our available studio props such as bolsters, blocks, straps and blankets, to fully support and hold the body and ensure the optimum pose can be achieved for your body's ability.
Yin Yoga classes are deeply relaxing, restoring equilibrium, balance and harmony throughout your body.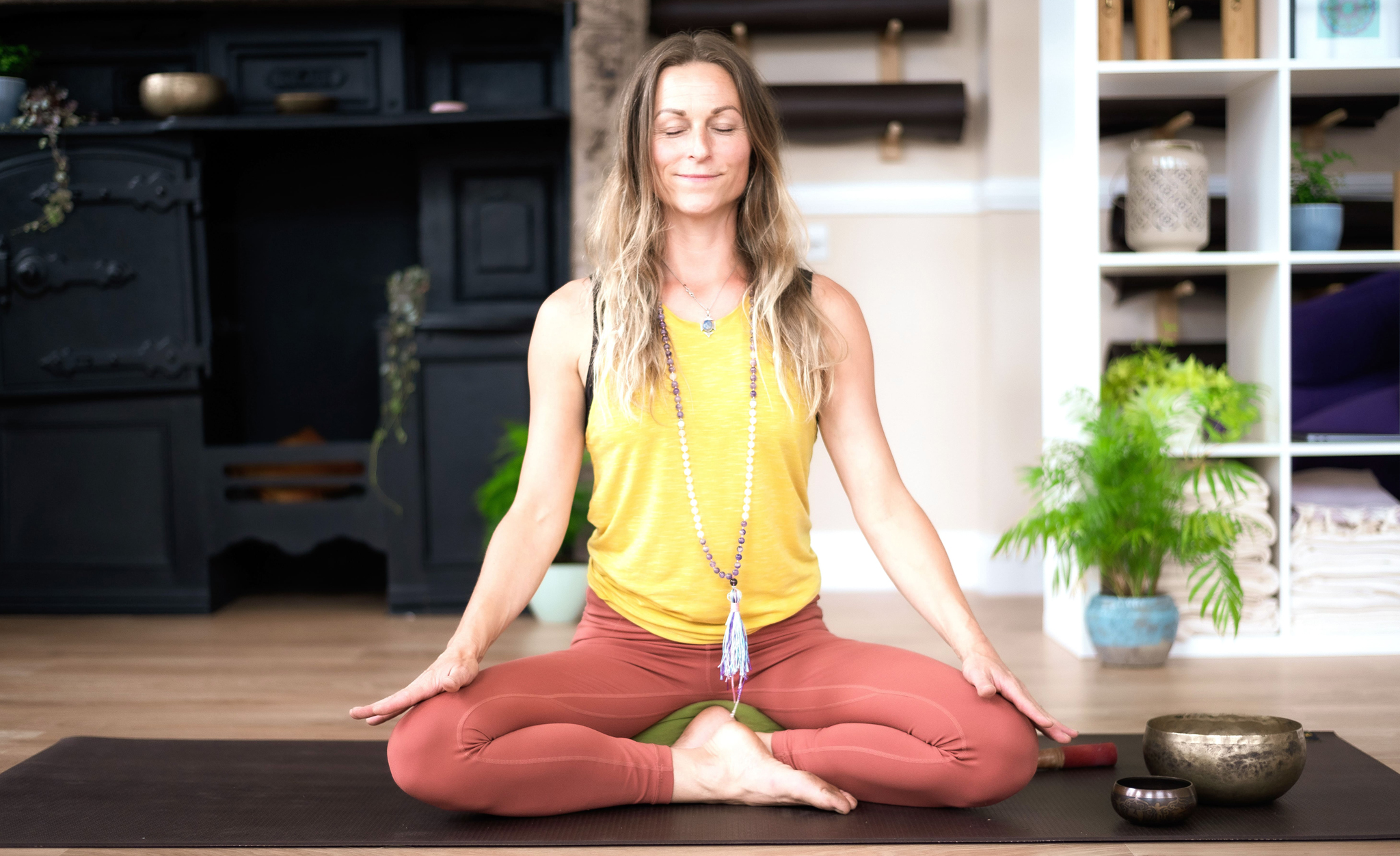 Soulful Vinyasa
(open to all levels)
Thursdays 6.00pm – 1 hour
Saturdays 10.00am – 1 hour
Soulful Vinyasa is a fun and dynamic practice, set to soulful music. This is a perfect mid-week class to shake off any stress, re-energise and re-centre yourself. Vinyasa is a flowing sequence which synchronises traditional Hatha poses, breath and movement, so they smoothly transition from one pose to another.
These classes move at a faster pace than the gentle flow classes, and can build up to arm balances and more advanced poses. It is usually best to attend these classes with some basic Asana and Sun Salutation knowledge, and of course an open mind and an adventurous and playful spirit.
Sculpt and Stretch
(open to all levels)
Wednesdays 6.30pm – 1 hour
A dynamic class that offers a fusion of Yoga, Pilates and Ballet designed to strengthen and lengthen your body. You can enjoy a combination of strength based exercises entwined with beautiful stretches to really free up the body and feel stronger and stretched!!
With some upbeat tunes and positive vibes you will be energised from head to toe!