YOGA CLASSES LANCASTER
Learn more about the different classes we offer
Yoga Dragon Studio offers you a wide range of classes, whether you are a well seasoned yogi or if you are just starting out on your yoga path.
Whether you are looking to build strength and heat! improve flexibility or are looking to find a more restful restorative practice, there will be the perfect class for you.
Our classes are warm and inclusive, friendly and fun.
Our aim is that you will feel very much at home and become part of our Yoga Dragon family.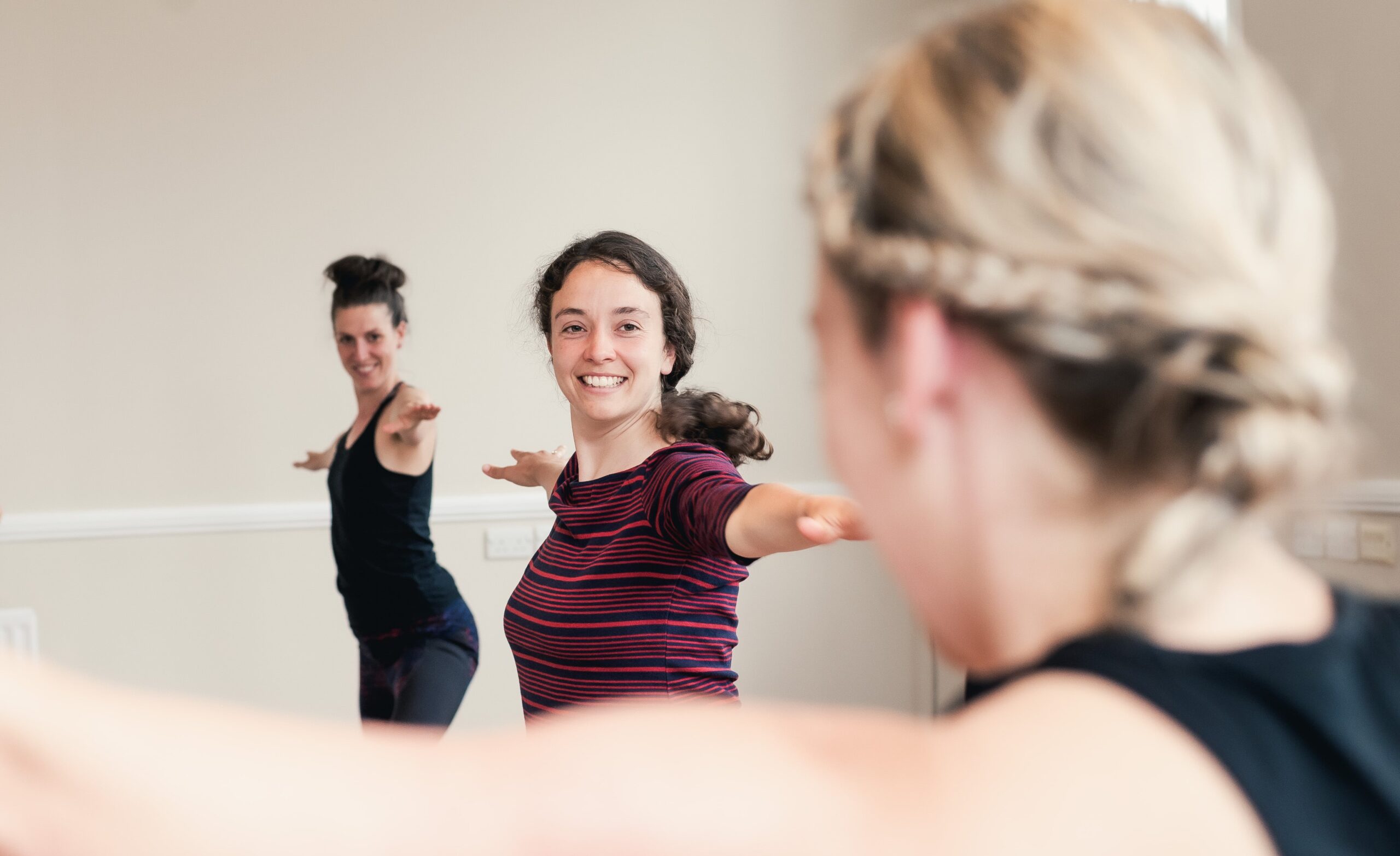 Dynamic Vinyasa
(open to all levels)
Mondays 6.00pm – 1 hour
A fluid, playful twist on the classical asana practice- matching breath with movement and always accompanied by excellent music. Come expecting to try new things alongside sun salutations, standing poses, balances, twists and backbends. A well rounded, energising practice for all abilities.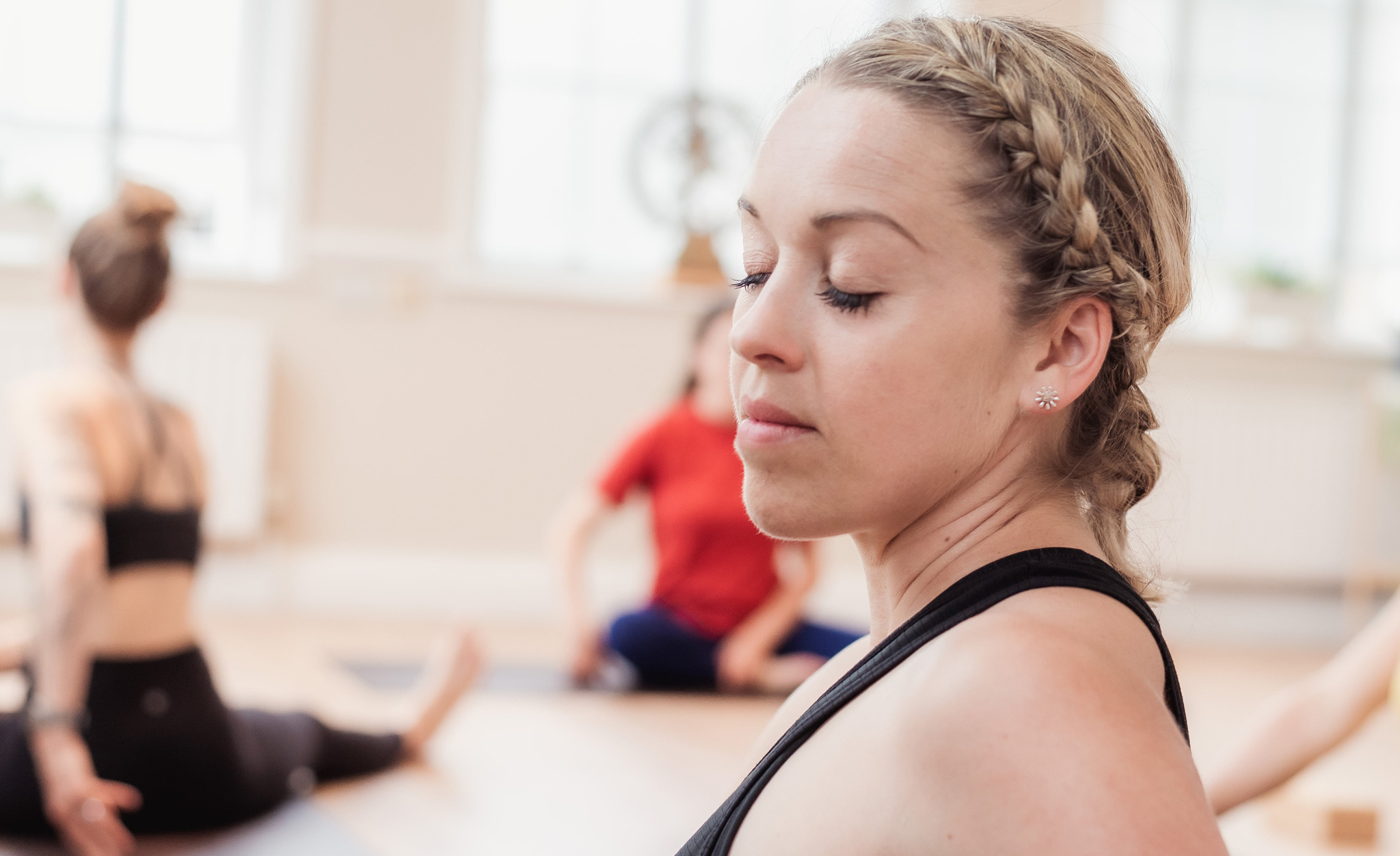 Gentle Flow
(open to all levels)
Wednesdays 6.15pm – 1 hour
This is your mid week reset! Decompress from your day and unwind with a gentle and calming flow of grounding Yoga postures designed to stretch and release the entire body, mind and soul. This is the perfect opportunity for you to tune into YOU. Stretch out from head to toe and feel revitalised!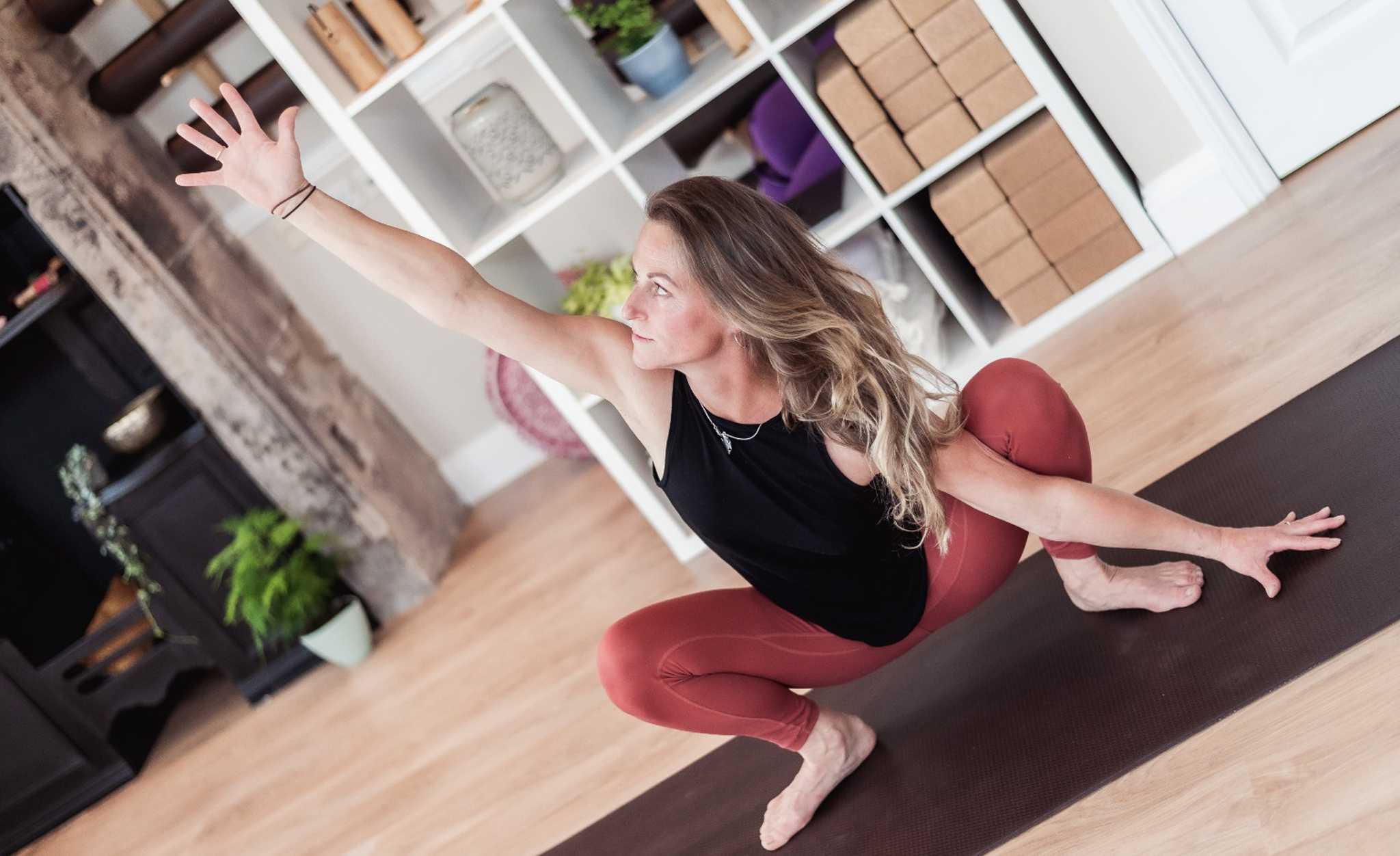 Essential Practice (A set sequence)
Tuesdays 6.00pm – 1 hour 15 minutes
Essential Practice is a set sequence of poses that are designed to strengthen the body and focus the mind.
This class will bring together the fundamentals of Yoga through posture, breath, and inner awareness. Each of the poses are held longer to create a deeper understanding of the Asana and the benefits they offer both physically and mentally.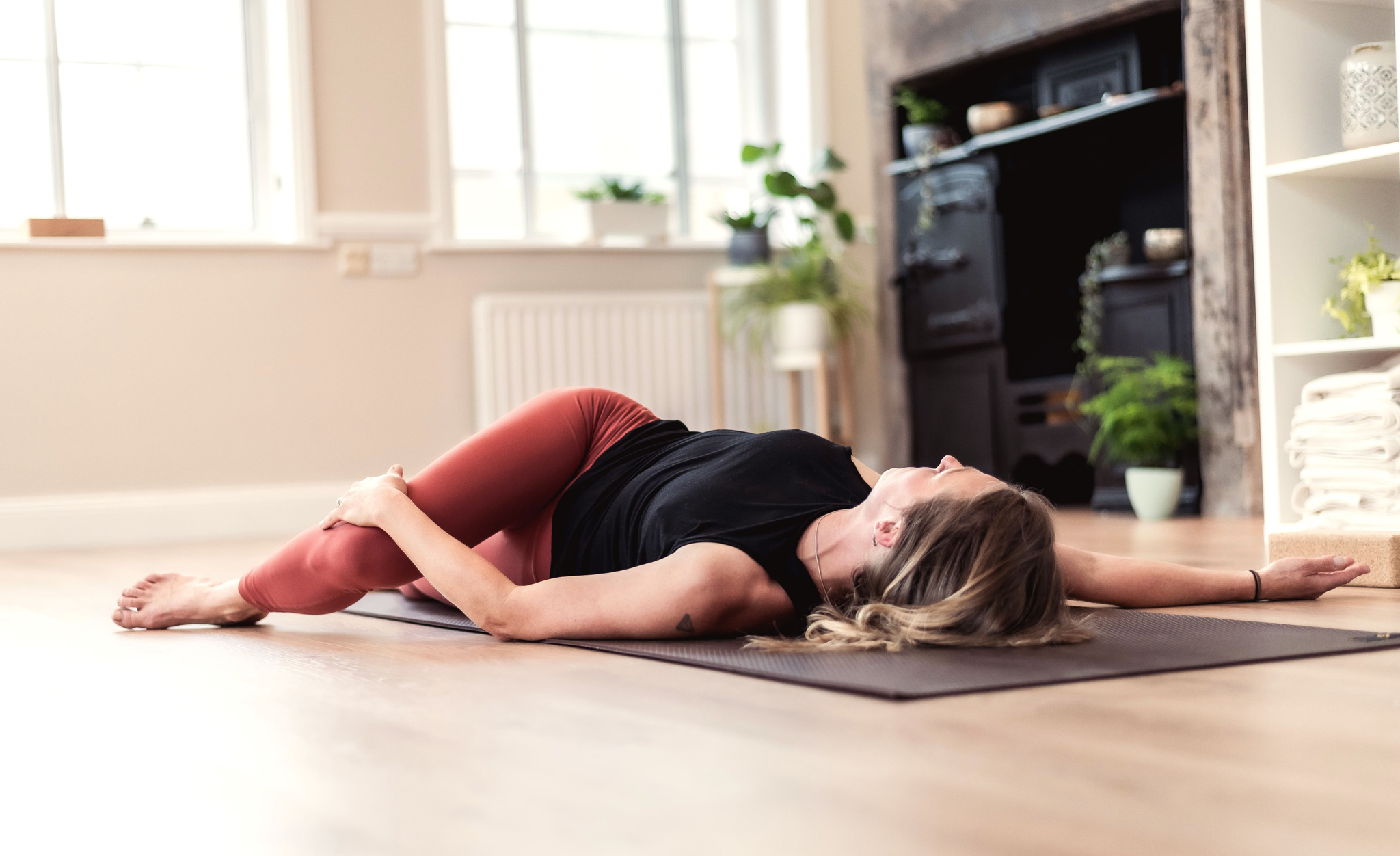 Yin Yoga
(open to all levels)
Tuesdays 7.45pm – 1 hour 15 mins
Thursdays 10.30am – 1 hour
Thursdays 7.30pm – 1 hour 15 mins
Yin Yoga is a part of the original Hatha Yoga tradition. Yin Yoga combines the influences of Indian Yoga with Chinese Daoist practices and Western science to improve our health and well-being on many levels. With its emphasis on long held, passive stretches of the deeper connective tissues, Yin Yoga mobilises and strengthens our joints, ligaments and deep fascial tissue networks throughout the body.
As Yin Yoga is mainly a seated or supine practice, we will use our available studio props such as bolsters, blocks, straps and blankets, to fully support and hold the body and ensure the optimum pose can be achieved for your body's ability.
Yin Yoga classes are deeply relaxing, restoring equilibrium, balance and harmony throughout your body.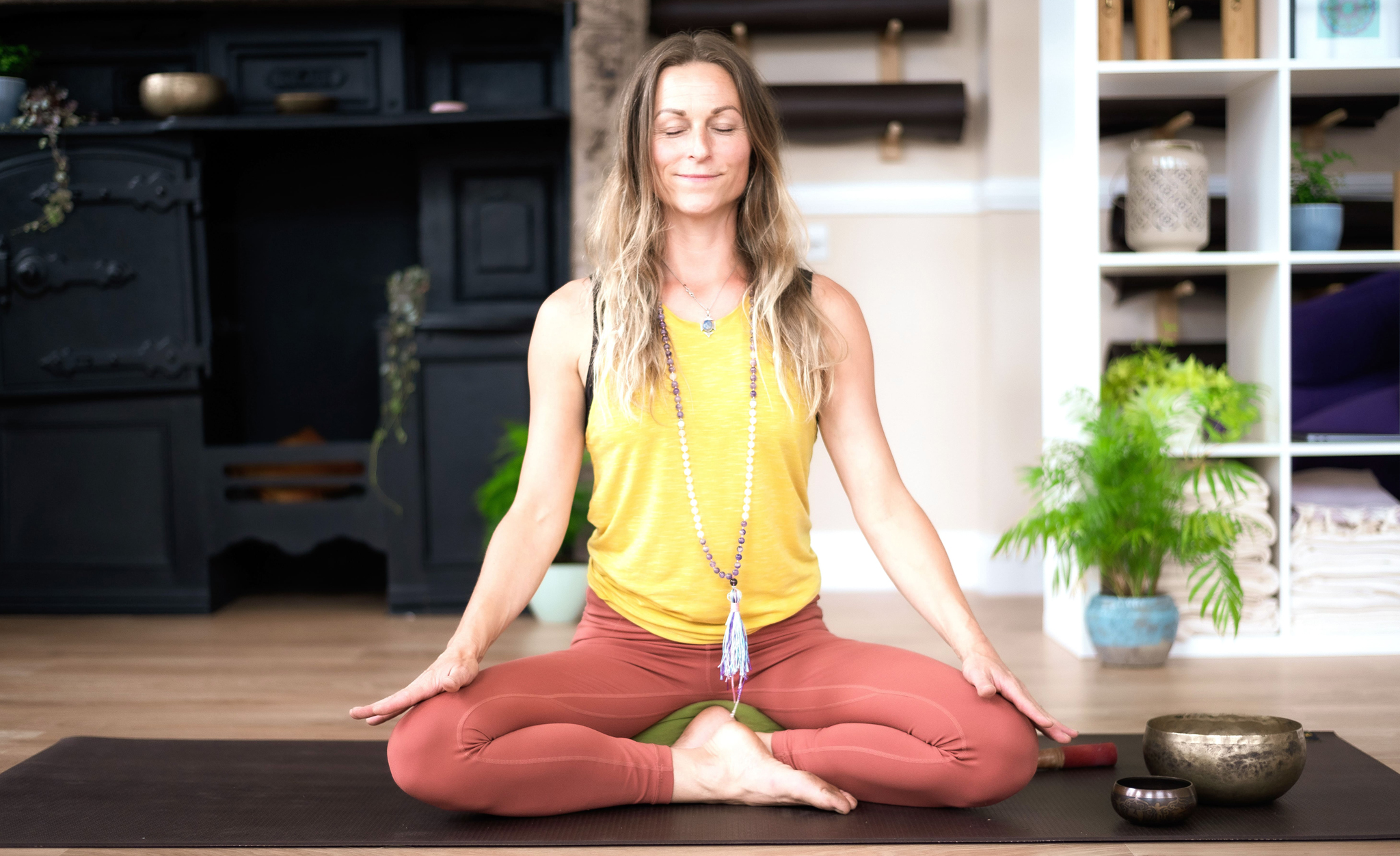 Soulful Vinyasa
(open to all levels)
Thursdays 6.00pm – 1 hour
Saturdays 10.00am – 1 hour
Soulful Vinyasa is a fun and dynamic practice, set to soulful music. This is a perfect mid-week class to shake off any stress, re-energise and re-centre yourself. Vinyasa is a flowing sequence which synchronises traditional Hatha poses, breath and movement, so they smoothly transition from one pose to another.
These classes move at a faster pace than the gentle flow classes, and can build up to arm balances and more advanced poses. It is usually best to attend these classes with some basic Asana and Sun Salutation knowledge, and of course an open mind and an adventurous and playful spirit.
Rocket Ashtanga Yoga
(open to all levels)
Fridays 6.30pm – 1 hour 30 mins
Rocket Ashtanga Yoga sequence is a collection of ashtanga primary, intermediate and advanced asanas. A swift and challenging form of 'yang' yoga, it builds strength, stability and freedom in the body.
This is a demanding but fun class that is open to all levels.
The sequence will move through sun salutations, standing asanas, seated postures, twists and backbends, yet the approach is a lot more fluid and fun, breaking away from structure and order, in Rocket you are encouraged to be playful when moving through more challenging asanas and to modify poses to suit your body.
The lightheartedness in Rocket makes it an accessible style for many.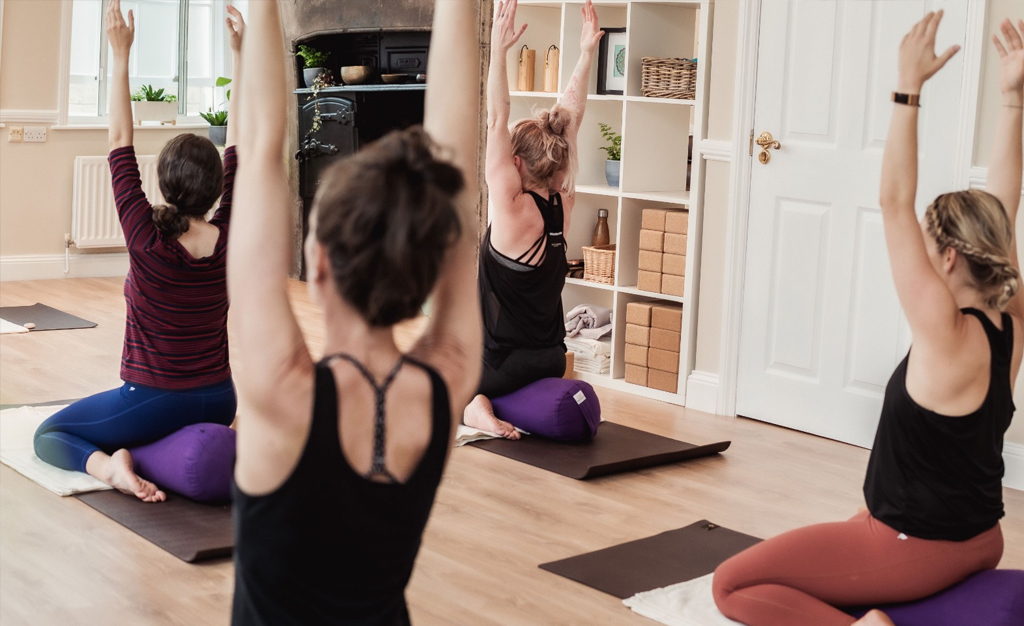 Mindful Flow with Jane
(open to all levels)
Mondays 7.30pm – 1 hour 15 mins
A fun, flowing yoga class which invites you to tune into the energy of the body. Using the breath as guide, we'll flow through creative asana sequences with awareness of how our bodies feel in the magic of the present moment. The second half of the class will explore longer held postures to both ground and energise us, and we'll close with a peaceful, guided relaxation. It's all about moving mindfully and being as kind to yourself.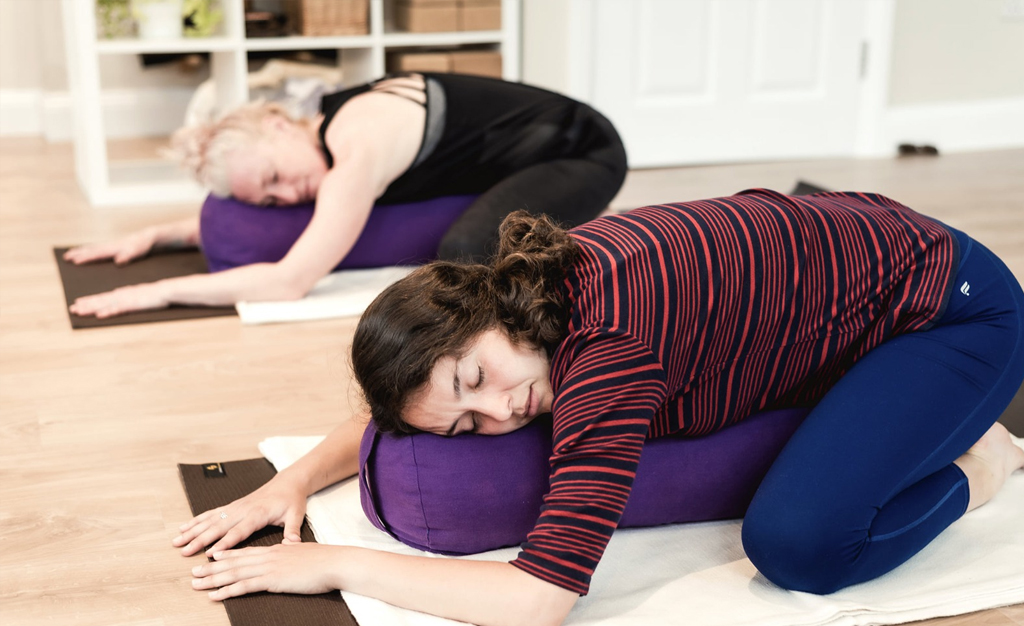 Restorative Yoga with Helen Olivia
(open to all levels)
Wednesdays 7.45pm – 1 hour 15 mins
A gentle practice perfect for that necessary mid week energetic reset. This practice is designed to calm the nervous system and restore inner peace and harmony. With a mindful approach, expect gentle stretches to softly unwind and open up the body, easing into longer held restful postures using props and blankets for deep healing, restfulness and a restoring of mind-body and spirit connection.